From the Daily Dispatch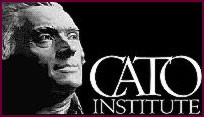 Postage Stamp Production Privatized
"The federal government printed its last postage stamps Friday," The Washington Post reports. "The end to 111 years of stamp production by the Bureau of Engraving and Printing (BEP) came without any public ceremony in the same 14th Street building where many of the nation's most famous stamps have been printed." In the
Cato Handbook on Policy
,
Chapter 34
deals with the U.S. Postal Service (USPS) and encourages Congress to privatize the mail service: "In recent years the USPS has been under competitive pressures from e-mail, faxes, private package carriers, and services such as Federal Express that are allowed to offer overnight delivery of urgent communications. The Postal Service also has suffered from chronic high labor costs."
***************************************************************
FIGHT THE WASHINGTON STATE GAS TAX
Hey fellow Washingtonians! As I'm sure you know, our brain dead and economically inept congress has recently passed a 9.5 cent gas tax. The Libertarian Party of Washington State has endorsed a petition to overturn this idiotic, growth-retarding, job-eliminating, consumer price-raising, welfare for politician-sponsored pet projects tax hike. If you are a Washington resident and agree that taxing a commodity necessary to economic growth at a time when it is already at record highs and economic growth is stagnant, then I encourage you to get on board with us as we work to send a clear message to Olympia about this stupid tax. Visit the initiative web page and add your name to the petition
here
.