Ron Paul wasn't robbed, campaign pleased with Iowa Results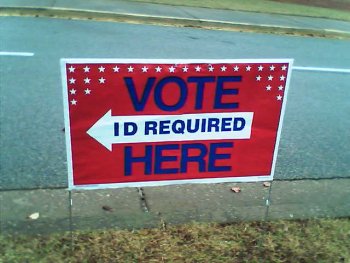 A lot of blog chatter and e-mail hysteria has occurred over the alleged fraud that occurred at the Iowa Straw Poll.
I work for the Paul campaign, I was in Ames on Saturday and watched the vote and the voters throughout. The "Vote in Sunshine" exit poll is not realistic. The people conducting it were Paul supporters, which I appreciate, but they had to have been very selective about who they interviewed to come to this result.
I saw the Romney army on the ground, there were many more of them then us. I monitored the vote as well as ticket distribution and I, as well as the campaign, are confident that the vote count was reasonably accurate.
Romney bussed in 1000's, we did not. Huckabee had the Fair Tax people, of whom there were hundreds, Brownback also bussed in 100's of supporters and Tancredo brought out 100's of anti-immigration voters.
We did well, in a hostile environment, with little resources and only 8 days of actual time with Dr. Paul in the state. Let's look at the positive, move forward with conviction, and win this thing rather then trying to create imaginary controversies.
Derek asks, "how do you explain Ron Paul getting less than 2000 votes?"


Well, the campaign bought 800 tickets and gave out 600 of them. An independent group had $28,000 to spend on tickets but only bought about 380 and had some of those left as well. So in total, there were about 900 tickets given to Paul supporters. So about 400 people who did not get tickets from us or our supporters also voted for Dr. Paul.
We probably lost a few to Huckabee who is running increasingly as Ron Paul light. The turnout for the event was terrible, it was a miserably hot day and the GOP base is really unmotivated anyway. We had observers watching the credentialing and our attorney was present every time there was an issue. He reported back that they were correctly handled including the re-feeding of the malfunctioning machine.
Based on RSVP's, phone bank reports, and considerations of what we could and could not accomplish in the weeks leading up to the poll, and my own observations based on arriving in Iowa 2 weeks in advance and overseeing our efforts there (along with Joe Seehusen, the no-BS former head of the LP), we concluded that we would get between 6 and 12% of the vote and we did.
This is a great accomplishment for us and I hope by putting some facts out there I can help us all move on and refocus on what is important...winning the Republican nomination.